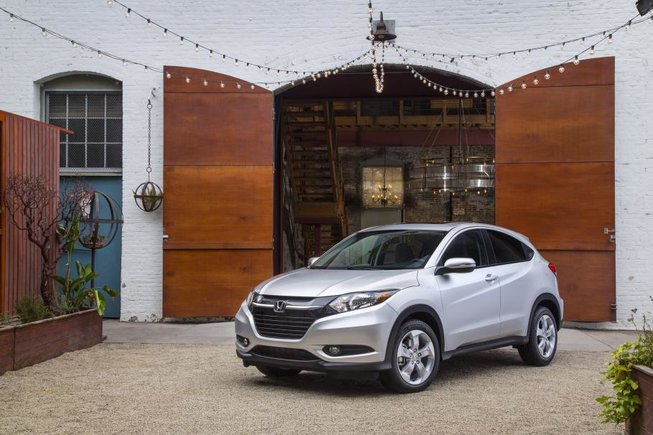 Presented for the first time at the last Los Angeles International Auto Show, the 2016 Honda HR-V will soon be among us.
Indeed, Honda's small SUV is expected this spring, but several automotive journalists have had the opportunity to drive it last February. What we have been able to understand by reading the various reviews is that the HR-V offers a comfortable ride combined with a spacious interior which should certainly please the majority of its owners.
Offered from $ 20,690, the Honda HR-V comes standard with a rear-view camera, Bluetooth, cruise control, air conditioning, and even heated seats. No doubt about it, the HR-V offers a lot of equipment for the price. If we want even more equipment, it is possible to opt for one of the other three versions that provide a navigation system, leather seats, sunroof, all-wheel drive and many active safety systems that help the driver avoid collisions.
Examples include the collision warning system as well as lane departure warning. The Honda HR-V is also available with the blind spot monitoring system LaneWatch which uses a small camera located under the right mirror to display an image of the blind spot in the central display. This is the optional equipment, but the HR-V also offers traction and stability control systems, a wide viewing mirror, intelligent airbag deployment, and hill start assist.
Under the hood, the 2016 Honda HR-V gets a four-cylinder, 1.8-liter engine developing 141 horsepower and 127 lb-ft of torque. Besides offering a lot of power, the engine is able to offer a more than reasonable fuel economy, whether we opt for the manual transmission that comes standard or the version equipped with the CVT automatic transmission.
With the CVT, the average fuel economy is 7.6 liters per 100 kilometers when the HR-V is front-wheel drive, while in all-wheel drive models, the average consumption is 8.1 liters per 100 kilometers. Note also that the HR-V offers the ECON mode that adjusts the parameters of the engine and other mechanical components to achieve better fuel efficiency, and the EcoAssist system that informs the driver when he or she is driving in an eco-friendly manner.
Inside, the HR-V offers between 657 liters and 1665 liters of cargo space. You also get the Magic Seat system that offer multiple configurations capable of accommodating several objects, including those that are tall, like a plant or small tree.
To learn more about the new 2016 Honda HR-V, contact us today at Lallier Honda Montreal!